Once again, Bitcoin miner revenue has seen a new high for 2020.
Lightning Labs has released a Lightning pool to exchange liquidity on the Bitcoin Lightning Network, and we have launched our Conflux mining pool.
Bitcoin
Last week, Bitcoin mining revenue hit a new high for this year, with nearly $21M paid to miners in a single day.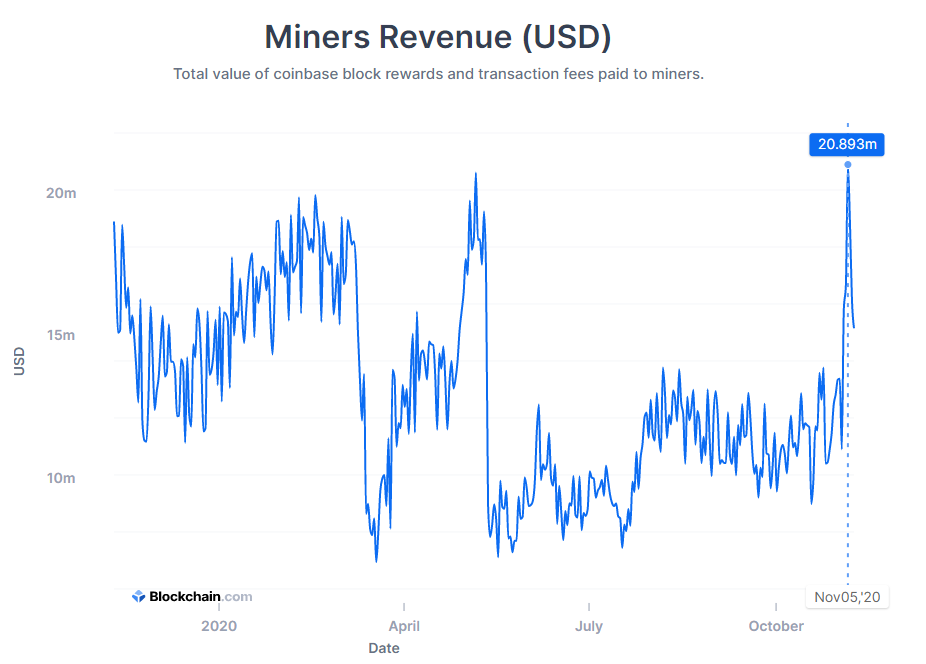 Source
A non-custodial Lightning pool was just launched this week by the Lightning Labs team.
This new solution will open up the possibility of earning yields on bitcoin by selling liquidity on Lightning.
Conflux
Tethys, the Conflux network mainnet, launched on October 29. We have officially announced our service for pool mining CFX.
Grin
On November 7, the Grin network suffered a 51% attack, causing at least one forked block. As of today, the same group could be in control of 58% of the network hashrate.
Bitcoin Cash
Bitcoin ABC has moved forward with the Grasberg Difficulty Adjustment Algorithm, releasing version 0.22.6, which solves three of the network's main problems: block production consistency, profit margins for steady miners, and predictable emission of coins.
As a result of this move, a hard fork between ABC and BCH is scheduled for November 15.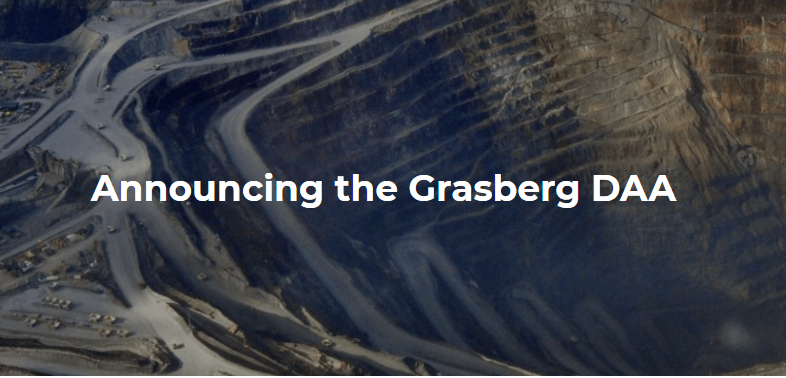 Source
Ethereum Classic
A bug was found in the Ethash library, resulting in the network rejecting valid blocks. A patched version of the CoreGeth client containing a fix for this bug has been released.
PoW Round-Up is our weekly report on the major news and mining insights in and around the Proof of Work ecosystem. Monitor and help secure the PoW world with f2pool. To stay updated with the latest Proof of Work news and developments, follow us on Twitter.