The Bitcoin price has reached a new all-time high and the most powerful Ethereum ASIC ever is coming to market, plus updates on Monero, Firo, Zcash, Grin, and Nervos.
Bitcoin
The Bitcoin price is at an all-time high and mining revenue is at pre-halving levels, reaching the highest revenue per TH of 2020.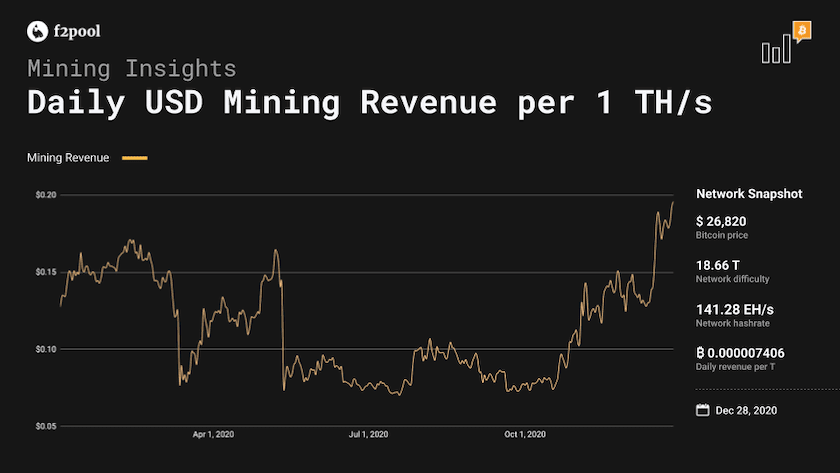 Taproot support reached 91% after new members came out in favor of the upgrade in recent weeks.
Ethereum
We recently unboxed a new generation of Ethereum and Ethereum Classic ASIC miner. The Linzhi Phoenix is a new, unreleased Ethereum ASIC that blows away its competitors, reaching up to 2600 MH/s according to official specs.
The Ethereum DAG file size finally reached 4 GB on December 25. This affects Ethereum mining using 4GB GPUs or ASICs. However, GPUs with 4 GB memory can still mine Ethereum using software like lolMiner or Teamredminer. Both of these tools support continued ETH mining with 4 GB memory devices but with some loss of hashrate, since every time the epoch file grows in each 4 to 5 day cycle, the hashrate will decrease slightly.
In other Ethereum mining software news, the Claymore Ethereum miner has been discontinued. When the DAG epoch reaches 384, miners may need to switch to other mining software to avoid losses.
Monero
Farcaster, a Monero and Bitcoin atomic swap project, released its first monthly update, laying out the RFC groundwork and providing some good use cases for Schnorr/Taproot.
Firo
Elysium, Firo's tokenization layer that allows anyone to create their own tokens on Firo with Lelantus privacy tech, has moved to the PR review stage. Adding Lelantus on the token layer allows users to mint and spend, and token owners can enable or disable the feature.
Zcash
The updated and final version of the FROST eprint has been released and includes updates from addressing SAC reviews. The signature format has been changed to an EdDSA-style format to match implementations used in practice.
Grin
Grin has been working on v5.0.0. Since the first beta releases, multiple bugs in both the node and the wallet have been fixed. The current release candidate versions (v5.0.0-rc.2 for the node and v5.0.0-rc.1 for the wallet) will be retagged as v5.0.0 on January 5.
Nervos
Force Bridge, a bridge that connects Nervos CKB to Ethereum, has launched. One of the three components of Nervos' next-gen interoperability solution, the Universal Passport, is a bridge that will enable seamless asset transfers between the two chains.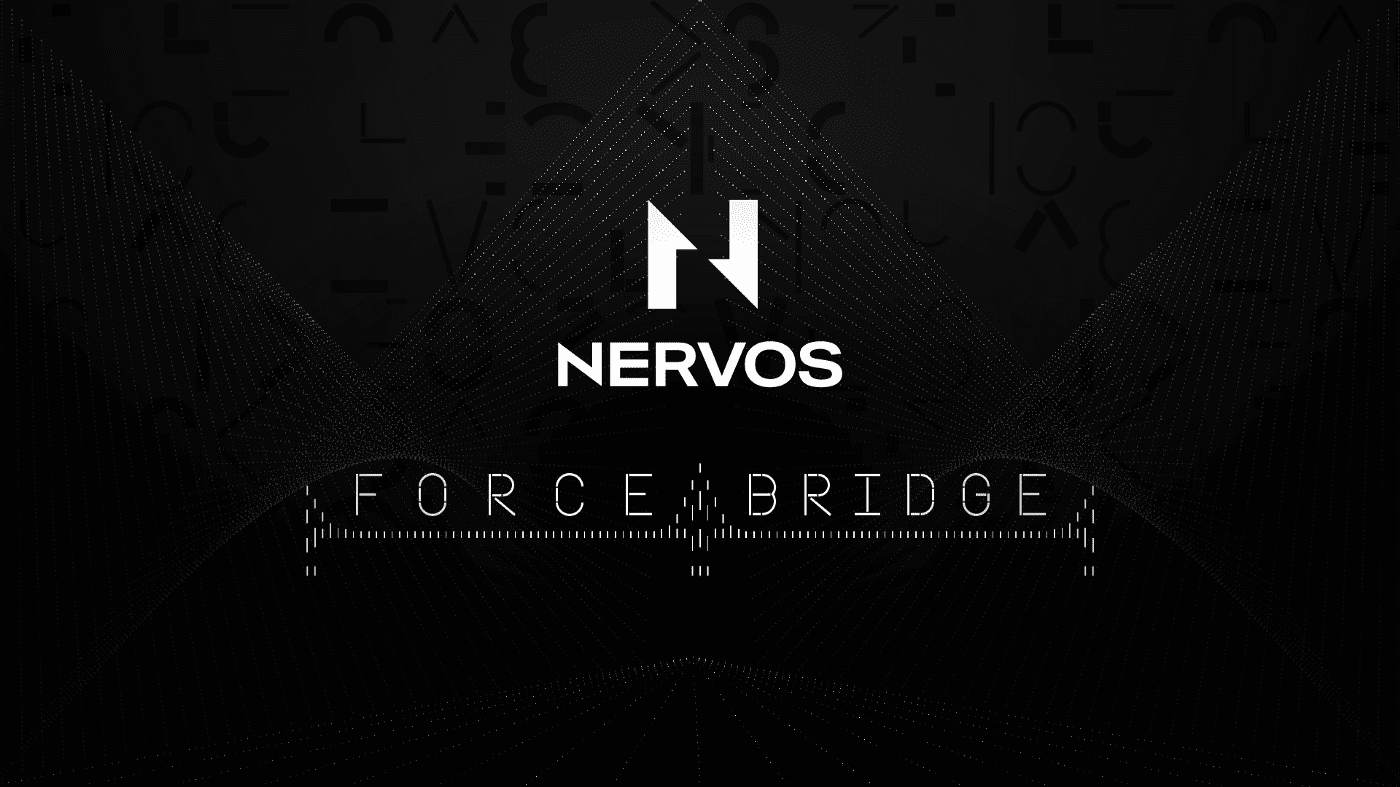 PoW Round-Up is our bi-weekly report on the major news and mining insights in and around the Proof of Work ecosystem. Monitor and help secure the PoW world with f2pool.