The Bitcoin network has reached its highest difficulty ever, price and transaction fees have led to big profits for Ethereum miners, and Grin is scheduled to undergo a major hard fork.
Bitcoin
Motivated by the recent bull run, the Bitcoin network just reached its highest difficulty ever, encouraging miners around the world to turn on their machines, as now even old-gen ASICs can mine at a profit.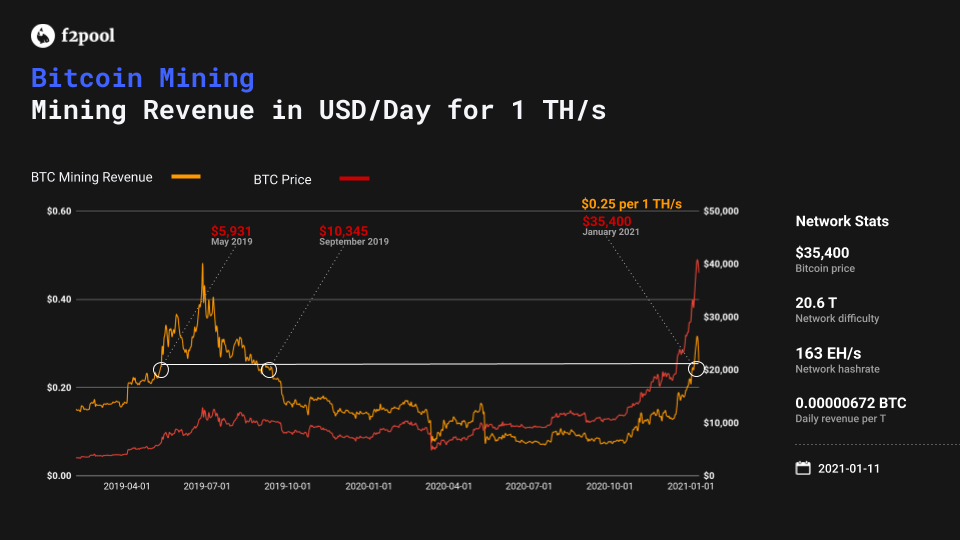 Ethereum
The Ethereum price continues to climb, increasing mining revenue almost to the highest revenues seen in 2020.
As the price rises, new machines join the network, increasing both its hashrate and its difficulty. However, thanks to the high usage of the network and the accompanying fees, the revenue per MH/s continues to increase.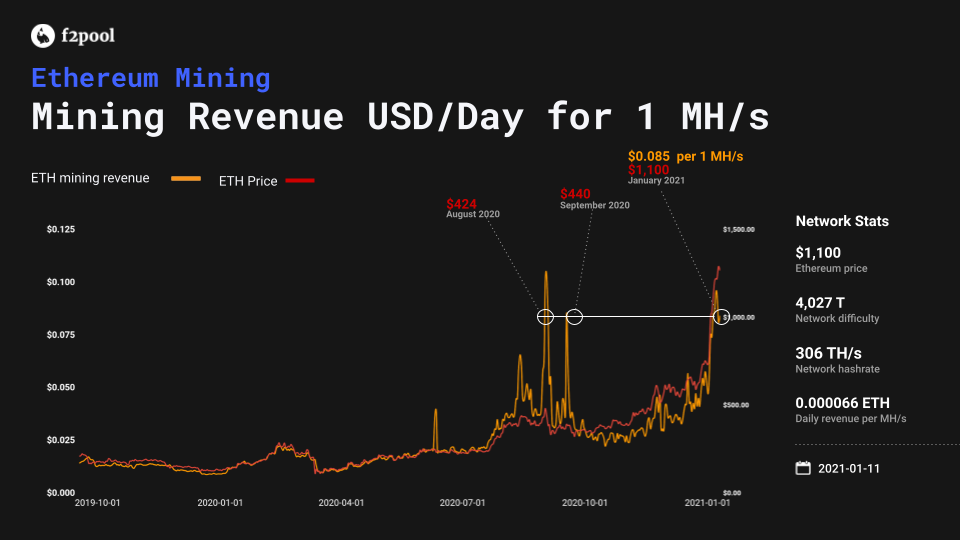 Grin
On January 17, the Grin network is expected to go through its 4th scheduled hard fork at block 1,048,320.
After that, there will only be the ASIC-specific Grin-32 coin on the network. Read more on the Grin community forum.
"Unlike the previous three network upgrades, there will be no new secondary PoW algorithm announced, or new solver provided. The network is now converging to mine the primary Cuckatoo PoW algorithm indefinitely."
Aeternity
The Aeternity network was hit by a 51% attack, leading us to temporarily suspend our AE pool.

Monero
CLI & GUI v0.17.1.9 'Oxygen Orion' have been released! This release contains features designed to mitigate the memory exhaustion attack, in which an attacker has been attempting to take down nodes by sending large packets through the network. Read more in this blog post.
Firo
Lelantus is finally activating at block 336,888, which will be mined on January 14. Lelantus is a privacy protocol that enables users to burn coins to hide them in an "anonymity set" of more than 65,000 others. When the burned coins are redeemed, the transaction history resets.
Nervos
An upcoming Layer 2 solution has been announced: Godwoken, a permissionless rollup framework that will be complemented by a completely overhauled version of Polyjuice, the EVM-compatible Ethereum on CKB solution.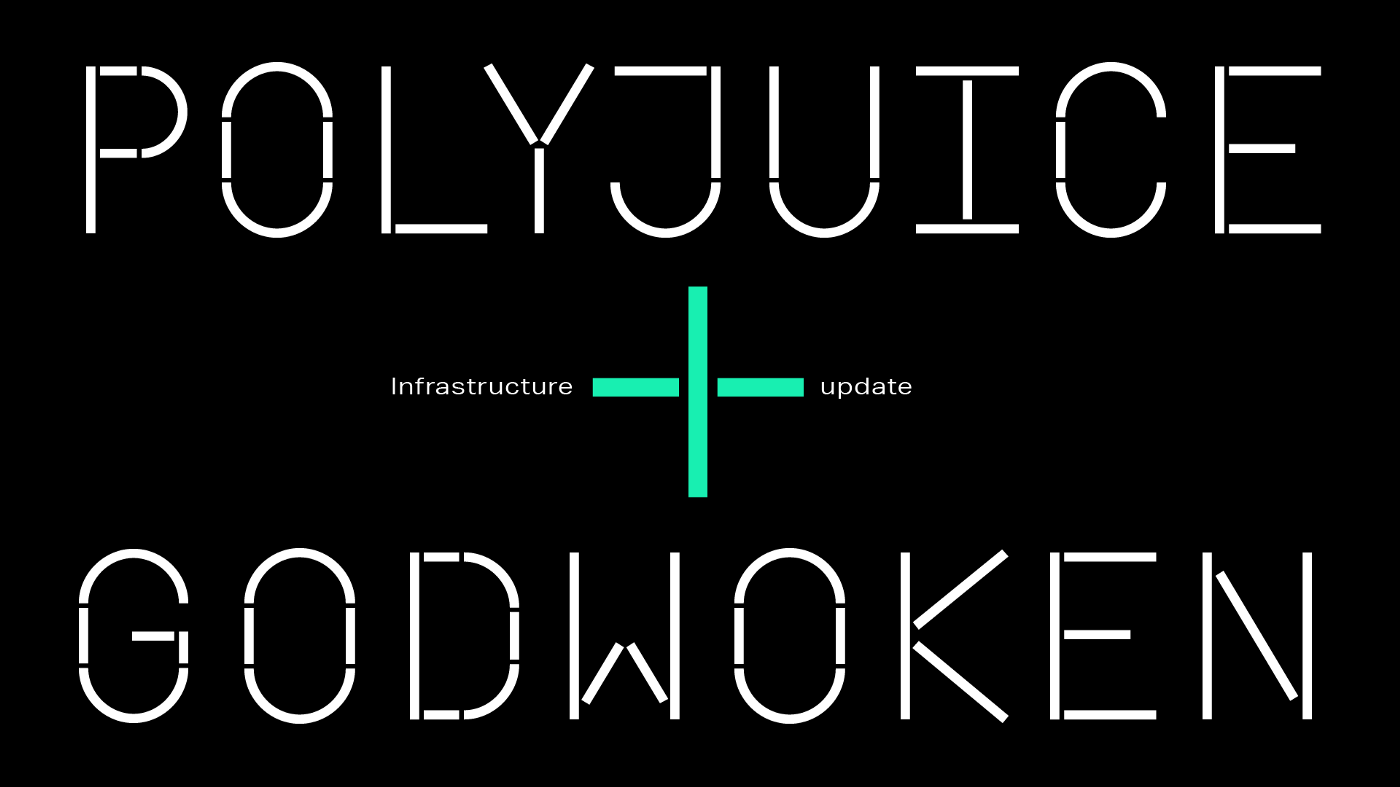 ---
PoW Round-Up is our bi-weekly report on the major news and mining insights in and around the Proof of Work ecosystem. Monitor and help secure the PoW world with f2pool. To stay updated with the latest Proof of Work news and developments, follow us on Twitter.