Bitcoiners have long speculated on when institutional money would finally enter the market. With MicroStrategy buying more and more BTC and Tesla investing $1.5B, leading to new ATHs at a breakneck pace, those days may have arrived.
Learn about industry news, development updates, community happenings, and other aspects of the PoW world.
Mining industry
Bitcoin
Once again, Bitcoin has reached its highest price ever. This time it was $57,107. Week after week, it's breaking all previous milestones, while miners try to upgrade their mining hardware.
The latest difficulty adjustment was only +1.35%, despite the high attractiveness of mining Bitcoin. This is due to the time delay between miners' purchases of hardware and their deployment to cost-efficient mining locations.
Mining difficulty will definitely see a big surge after all the next-gen miners that were purchased recently by institutions join the network.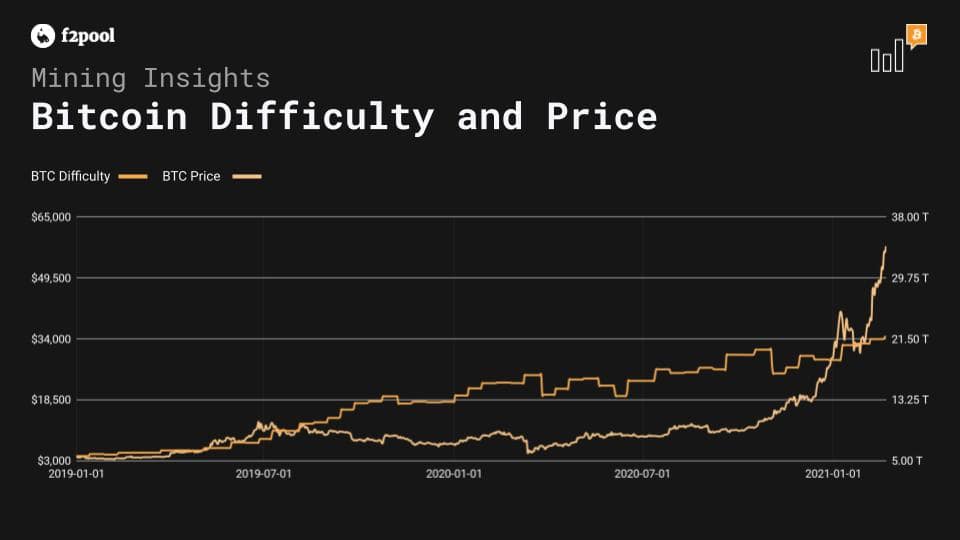 Ethereum
The Ethereum network remains congested due to high usage from this long DeFi season and the recent NFT hype. Network fees are piling up, and at the moment they account for a large fraction of miner rewards.
Litecoin
The Litecoin network has reached 2M blocks mined, with more than 60M transactions so far.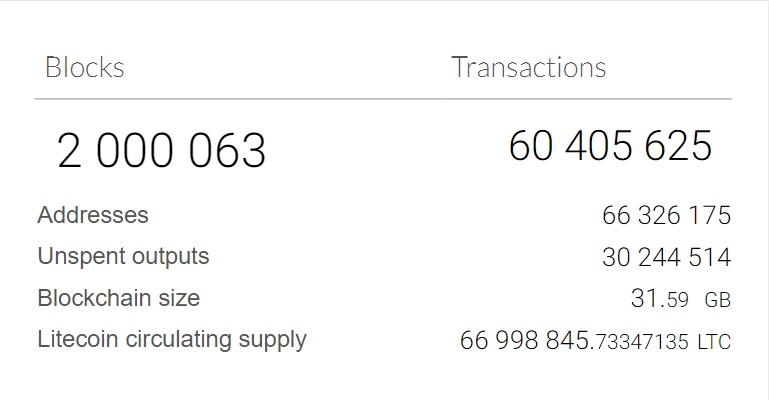 Mining hardware
According to NVIDIA's recent post, the company has limited the hashrate of GeForce RTX 3060 GPUs to make them less desirable to miners and is launching the NVIDIA CMP for professional mining.
The NVIDIA CMP, or Cryptocurrency Mining Processor, doesn't do graphics. The CMP lacks display outputs, enabling improved airflow while mining so the devices can be more densely packed together. CMPs also have a lower peak core voltage and frequency, which improves mining power efficiency. Check out the features and specifications here.
Dev and network
Bitcoin
The final date for releasing the Taproot activation code was revealed in the latest community discussion.
March 17–31, 2021: Full node software released with Taproot activation deployment.
July 23, 2021: Economic majority has upgraded. Miner signalling begins to indicate preparedness to protect the economic minority that hasn't upgraded yet.
2 weeks after 90% of hashrate signals: Taproot activates. Economic majority enforces, while miners protect the economic minority until they upgrade as well.
August 1, 2022: Entire economy has upgraded.
Ethereum
Vitalik's latest technical write-up explores state size management in Ethereum.
An Eth core workshop discussing the Eth1/Eth2 merge recently took place.
Ethereum Classic
ETHCooperative has announced that work has begun on integrating Keccak-256 mining support on Hyperledger Besu. This integration will help spur on the renewal of the Astor testnet.
Monero
The audit of Bulletproofs+, a zero-knowledge proof system, has been successfully completed. The Bulletproofs+ framework is planned to replace the existing Bulletproofs zero-knowledge proving system for range proofs. Read more here
Beam
Beam Eager Electron 5.3 has been released. This update brings more atomic swap pairs to the Beam wallet. It supports atomic swaps between ETH, USDT, WBTC, and DAI straight from your wallet. Fully decentralized, no KYC, no entry fee.
Application
Ethereum
The latest developments on the EthereumJS client were shared in a twitter thread with a sneak peak of what's coming next.
Ethereum Classic
The first ERC-223-native DeFi protocol is coming! SaturnProtocol v2 marks a major milestone for the decentralized exchange and adds an array of new features:
Automated market making
ETC DeFi wrapper
Atomic swaps
Liquidity pools
and more.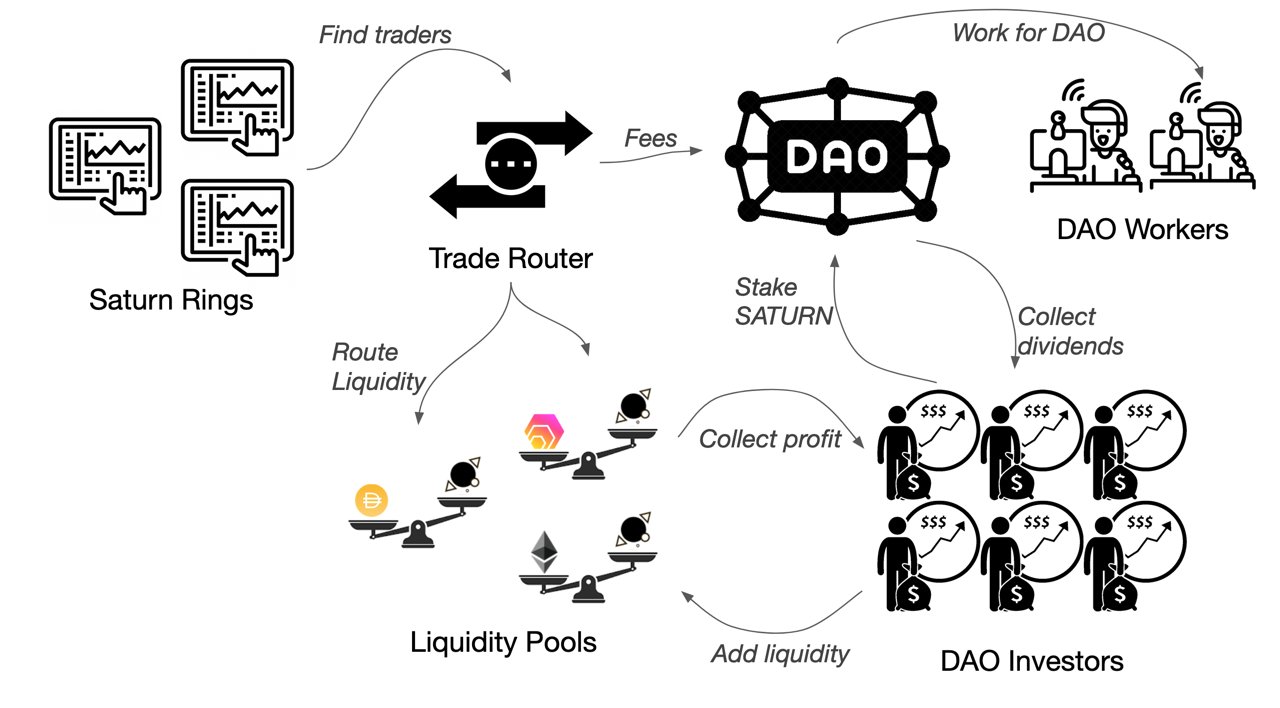 Community
Ethereum
Ethereum Core Devs Meeting #106​ happened on 2021-02-19. Developers have scheduled the Berlin hard fork for April 14 at block height 12,244,000. Watch the full discussion in this video or read a brief recap in this thread.
Although it's long been clear that EIP1559 is the most popular EIP ever, there's a #SupportEIP1559 campaign to rally support for it.
On February 26, 2021 at 14:00 UTC, a community call will take place to discuss the implementation of EIP-1559, in which Chun Wang, co-founder of f2pool, will share his thoughts on why EIP-1559 will improve the health of the network.
---
PoW Round-Up is our bi-weekly report on the major news and mining insights in and around the Proof of Work ecosystem. Monitor and help secure the PoW world with f2pool.