Mining pools have begun signaling in favor of the Taproot activation, while Doge mania has sent Dogecoin soaring.
Learn about industry news, development updates, community happenings, and other aspects of the PoW world.
Mining industry
Bitcoin
The network difficulty adjusted with a 12.61% decrease due to last week's significant drop in hashrate. Therefore, all remaining miners have seen their revenues increase until the next adjustment.
This rebound has seen the recovery of all lost hashrate with more joining the network, reaching all time highs at 175 EH/s.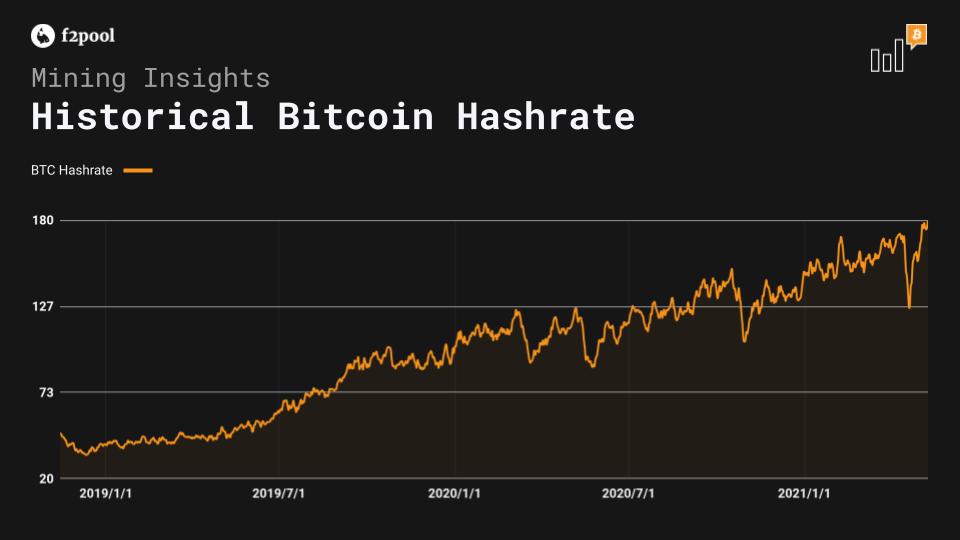 Ethereum
Ethereum miners increased the per block gas limit from 12.5 million to 15 million after the Berlin hard fork allowing for less congestion and better throughput.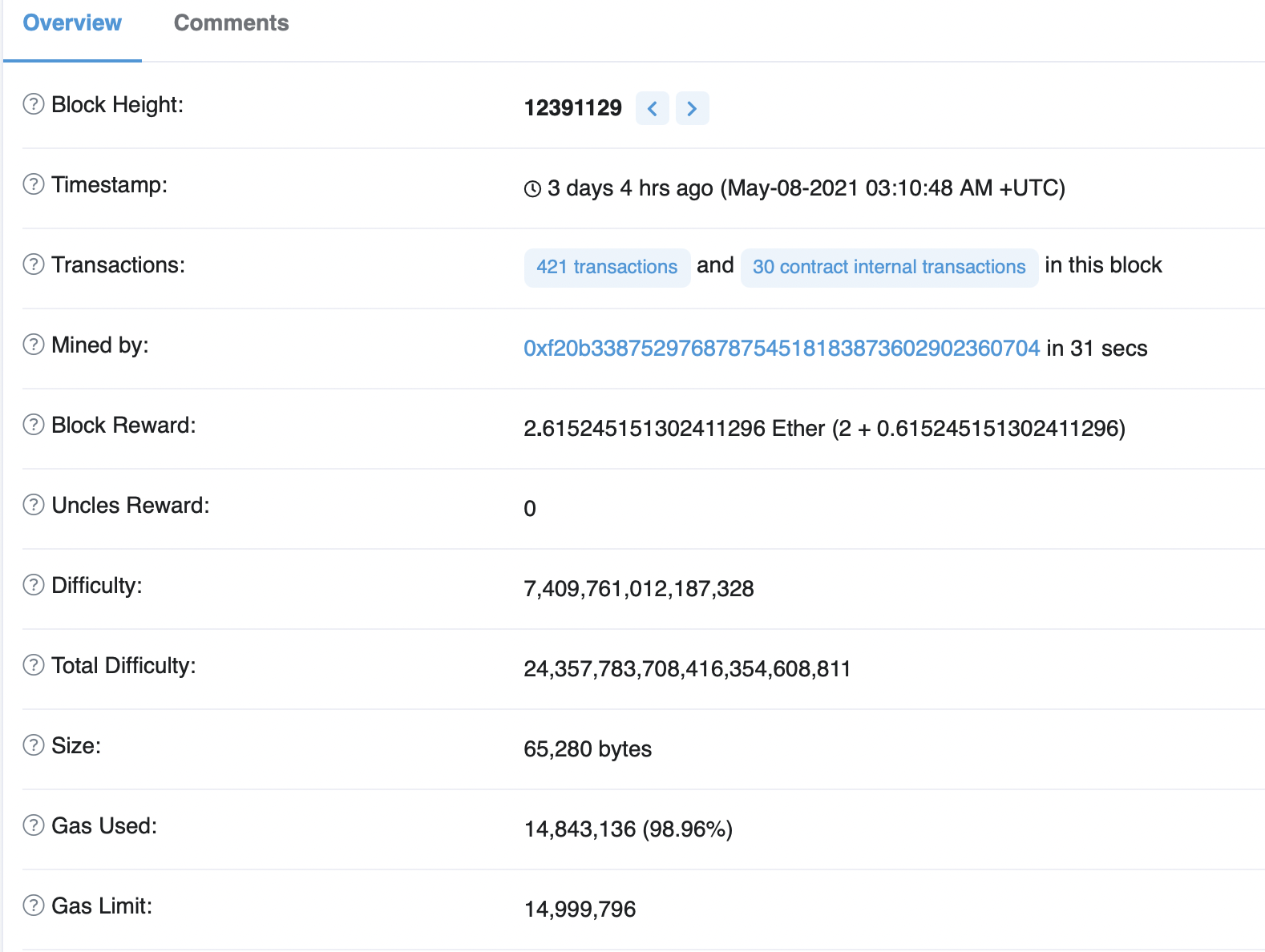 Dogecoin
Although Dogecoin has been merge mining with Litecoin given network support concerns in the past, the recent surge in Dogecoin popularity has more than doubled its profitability for Dogecoin-Litecoin merged miners.

Could we buy in a near future Tesla cars with Doge? Much wow.
Do you want Tesla to accept Doge?

— Elon Musk (@elonmusk) May 11, 2021
Ethereum Classic
The network hashrate has seen recent growth bringing it to an all time high with 34 TH/s at its peak. This uptrend started on May 3rd after retail jumped into buying ETC, and with the increase in price, an opportunity arises for miners to move over to the ETC network for higher revenues.
Dev and network
Bitcoin
Mining pools have begun signalling Taproot to ensure they'll be able to run Bitcoin Core 0.21.1. By now, more than 40% of the total hashrate of the network has signaled in favor of the Taproot activation which will allow for increased privacy, lower fees, and increased flexibility with expressivity.
Ethereum
During the last Ethereum core dev call, it was decided that the EIP3529 (getting rid of gas refunds) would be included in the London fork.
At the same time, all miners were reminded to plan conservatively for the PoW and PoS chain merge by EOY 2021.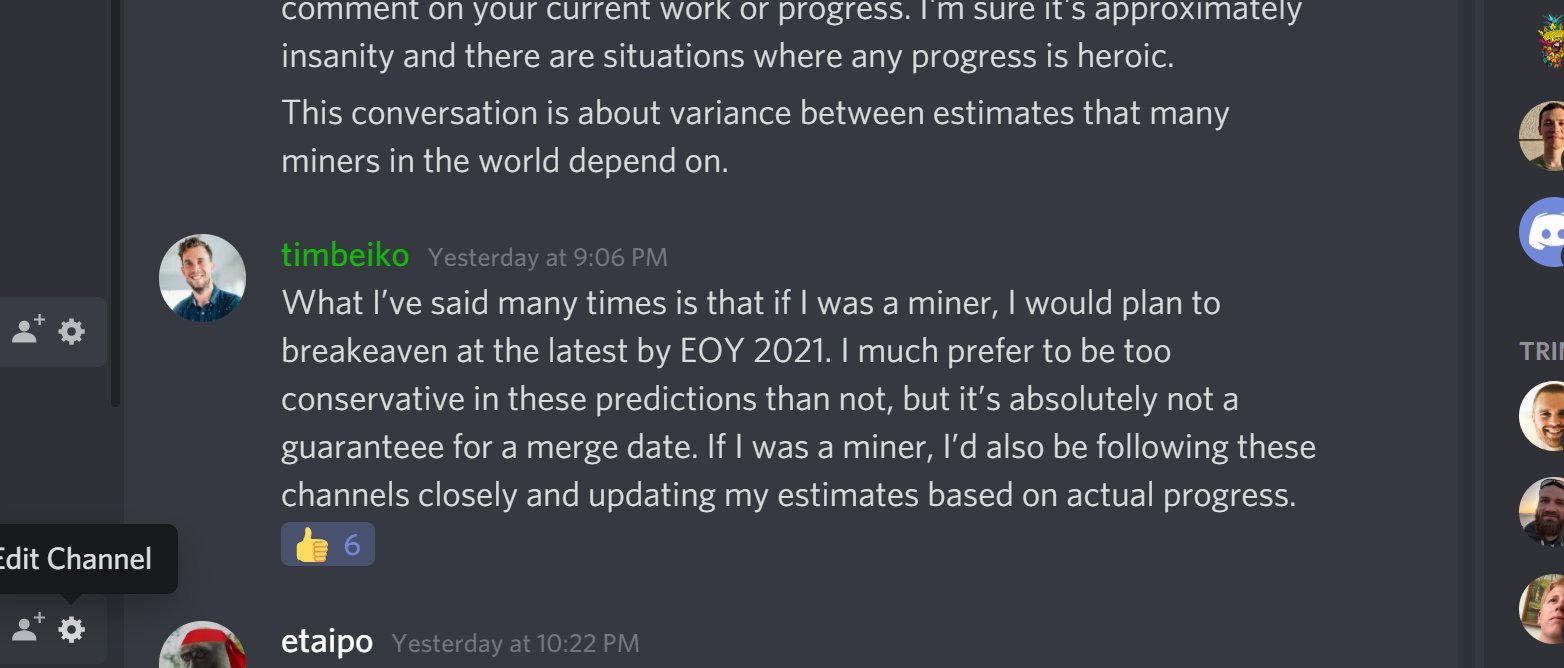 With EIP3554, the Ethereum difficulty bomb has been delayed to take effect the first week of December 2021.
Dogecoin
In an effort to make the Dogecoin Core wallet easier to use, Operation Such Frensly, has been announced. Core devs are looking for community feedback for more improvements. Join here to make a much WoW Wallet.
Firo
With the release of Firo v14.6.0 and the hard fork completed, Lelantus private transactions have now been re-enabled.
Decred
Decred's decentralized treasury went live after stakeholders voted on executing the community proposal. Now the Decred community stakeholders have become the sole custodians of the Decred Treasury.
Beam
The upcoming hardfork has been pushed to the block height 1,280,000 to allow for further testing, and the necessary ecosystem preparation.
Ravencoin
Ravencoin Testnet v4.7.0test1 was just announced including P2SH support for assets, new Ravencoin core building pipelines, and more.
Callisto
The Callisto Network 4th block reward reduction was completed on block 7,400,001 with new reward distributions: 38.88 CLO for Miners, 31.10 CLO for Cold Stakers, and 7.77 CLO for the Treasury.
Application and Adoption
Handshake
Namebase announced dLinks, a new decentralized profile builder that links to all your content built with Handshake and Sia Skynet.
Sentinel dVPN added support for the Handshake name resolver. Sentinel aims to offer users secure access to HNS domains and the decentralized web.
Community
Firo
Firo is holding a community event where anybody who anonymizes with Lelantus gets a chance to win up to 400 Firo.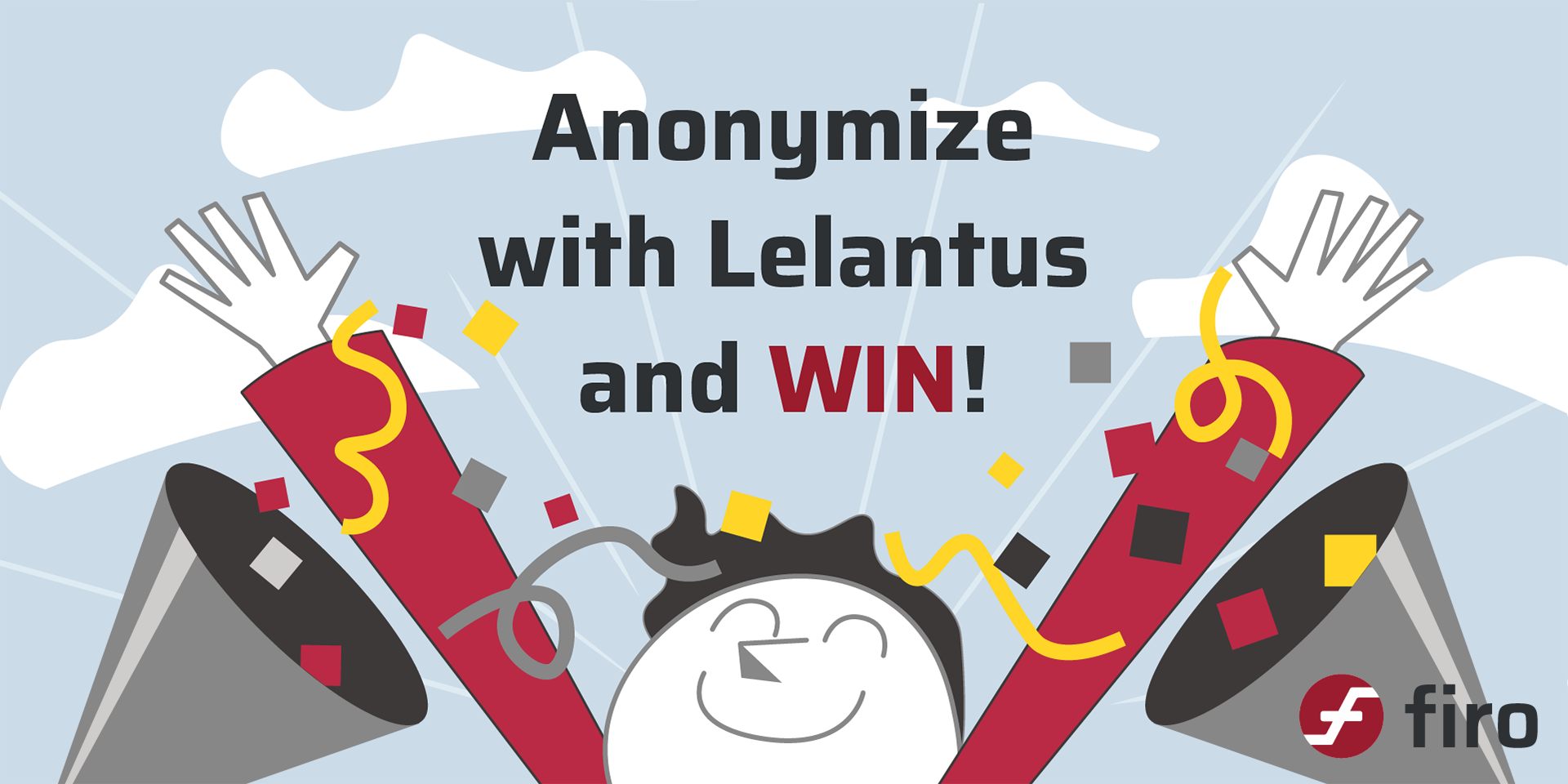 Horizen
Horizen held an AMA on May 7th with its community and Swapzone discussing how to broaden blockchain horizons.
---
PoW Round-Up is our bi-weekly report on the major news and mining insights in and around the Proof of Work ecosystem. Monitor and help secure the PoW world with f2pool.