Bitcoin difficulty has 5 consecutive increases, Ethereum planning next upgrade, and more crypto adoption news!
Learn about industry news, development updates, community happenings, and other aspects of the PoW world.
Mining industry
Bitcoin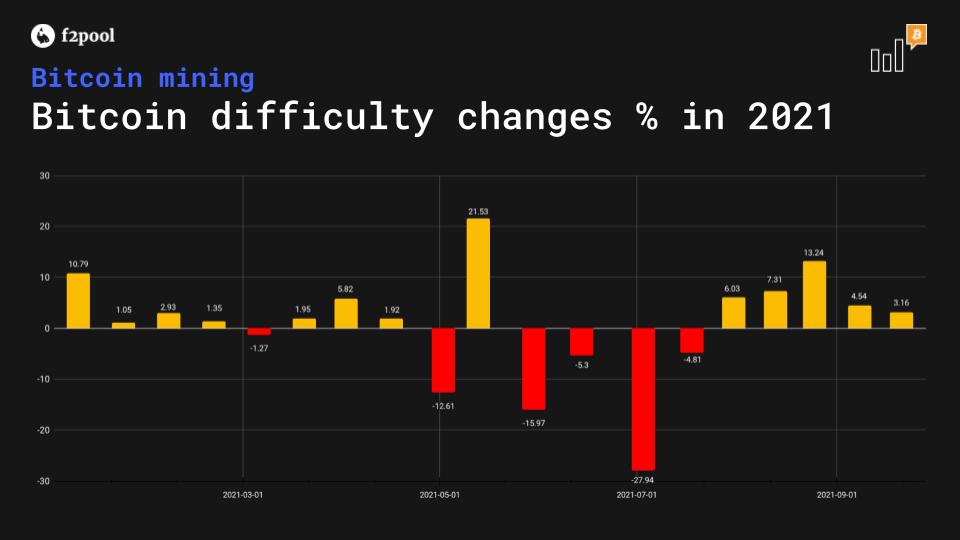 The bitcoin network just witnessed a +3.16% difficulty change, the fifth consecutive increase in difficulty this year, resulting from the continuous recovery in hashrate over the recent months.
Due to factors including difficulty gain and a price drop, the profitability of bitcoin mining decreased to a level of $0.28 from $0.33 per TH/s.
Ethereum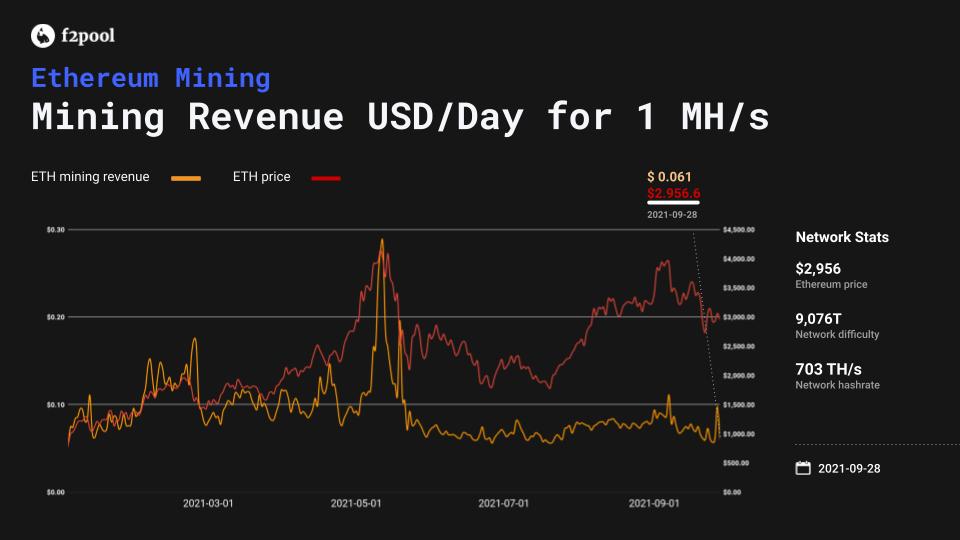 Ethereum's network difficulty just hit new all-time-highs this month, peaking at 9,253 T on September 26 so far.
Dev and network
Ethereum
At the Ethereum Core Devs Meeting #122 on September 17, several issues were discussed including the Merge and the "December Fork Planning".
According to Tim Beiko's update after the call, the next upgrade in December should only contain the difficulty bomb delay. Tim also proposes creating a specification outlining the details of this upgrade under the "Arrow Glacier" name. More about specific timelines and discussions can be found here.
Horizen
Horizen is calling for the community's attention about a mandatory update to version 2.0.24. As a result, all exchanges, mining pools, node operators, and full node wallet users must upgrade to ZEN 2.0.24 prior to block #1027500. The release is outlined as being available for download soon.
$ZEN 2.0.24 is coming soon. This upgrade includes updates from OpenSSL to 1.1.0l, sets shorter deprecation cycles, and more.

This release is mandatory for all exchanges, mining pools, node operators, and full node wallet users.

Learn more https://t.co/nV0d6YyPCC

— Horizen (@horizenglobal) September 20, 2021
Ethereum Classic
The ETC Cooperative officially withdraws support for ECIP-1098 ETC Treasury proposed by IOHK. ECC Director Bob Summerwill shares the reasons why the ECIP became an invalid proposal.
Dogecoin
Ross Nicoll posted a roundup of the code reviews in progress for versions 1.14.5 and 1.21.0. Smart fees on Dogecoin similar blockchains are also discussed on his twitch stream.
Ergo
Ergo protocol reference client 4.0.14 released with multiple pull requests merged. To know more about what's going on behind the screens, you may check out their latest dev update.
Firo
Firo announced a partnership with Panther Protocol for privacy research. The project will be supported as zAsset by Panther. With their partnership, they hope to continue developing new technologies and investing in new ways of deploying zero-knowledge proof systems.
Application and adoption
Bitcoin
Twitter now supports tipping using bitcoin to everyone on the social network as Jack Dorsey shared the other day. The bitcoin lightning tech behind it is powered by Strike, a lightning payment project led by Jack Mallers. Twitter also shared that it's working on NFT integrations as well.
Take a quick look at the stats for the lightning network. Its Network capacity achieved a significant +25% gain in the past 30 days to 2954 BTC, a value of $122,173,180.95 at the timing of writing. There are 27,300 nodes and 73,837 channels in the network.
Ethereum
dYdX is a DEX running on Ethereum, and on September 27, surpassed Coinbase in terms of trading volume for the first time since it launched in 2017. It has reached $526M of TVL with a 27% increase just in the past 7 days according to L2Beats.
For more news about Layer2, DAI is live on Arbitrum. This means that users are now able to trade, lend, provide liquidity, and yield farm with DAI on Arbitrum One.
Dogecoin
AMC, the world's largest movie theater chain, may be looking to add Dogecoin support for movie ticket purchases. Adam Aron, CEO of AMC, released a poll to hear people's opinions towards supporting a Dogecoin payment option. The poll gained huge popularity. The company announced in August that it would start accepting bitcoin by the end of this year.
I sincerely want to hear your opinion, via this Twitter Poll. By year-end 2021, AMC will take Bitcoin, Etherum, Litecoin and Bitcoin Cash for online payments. I hear from many on my Twitter feed we should accept Dogecoin too. Do you think AMC should explore accepting Dogecoin?

— Adam Aron (@CEOAdam) September 21, 2021
Hathor
Hathor is now available on Ledger. This post covers a walkthrough on storing and securing your HTR with the Ledger Nano X or S.
Decred
The first testnet release of GoDCR, a cross-platform desktop SPV wallet for Decred, is available for download. Proposal about GoDCR's next step and the mobile wallet is also under discussion.
Meanwhile, Decred's proposal system was updated with many new features shipped. A Twitter thread introduced the highlights and linked to its release notes.
Beam
Beam Mobile Wallet 6.1 is available on iOS and Android, bringing performance improvements, bug fixes, and more enhancements.
Sia
Sia 1.5.7 is out with scalability improvements for hosts and various improvements and fixes.
Xaya
Xaya teams up with GeekyAnts for Soccer Manager Elite, a sport management game built in Flutter, an open-source Google UI toolkit. Xaya provides blockchain tech and presents the game as a fully decentralized one.
Community
Ethereum
Vitalik shared his latest article about limitations and improvements of governance based on cryptography and blockchain, responding to Nathan Schneider's article, describing his perspectives on crypto-economics.
For more about Vitalik's views on governance, Bankless posted a new podcast episode featuring Vitalik in his earlier article "Moving Beyond Coin Voting Governance".
Beam
Beam's weekly updates #38 recap progress on the project, which includes completion of the Beam DAO contract audit, which helps facilitate a decentralized confidential DeFi ecosystem.
Firo
Firo's latest dev update is out. FiroPoW is on testnet and is ready for deployment. It is supposed to be released on the mainnet with InstantSend simultaneously. Both Nvidia and AMD cards will be available for mining it. Details are included in this post.
---
PoW Round-Up is our bi-weekly report on the major news and mining insights in and around the Proof of Work ecosystem. Monitor and help secure the PoW world with f2pool.